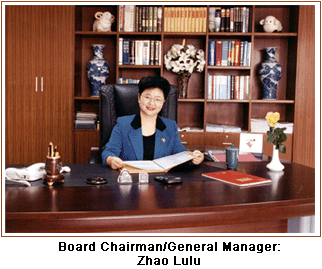 Zhejiang Guangyuan Petrochemical Co.,Ltd. is one of the biggest enterprises of plastification trade in Zhejiang, the annual sales volume various kinds of plasticized raw materials is 150,000 tons. We are the key dealer of the chemical sales companies of Sinopec and PetroChina, the general agent in Zhejiang of Zhanjiang Xinzhongmei chemical Company, the main distribution of Shanghai Secco Petrochemical and FPC PP(NINGBo)Co.LTD. The company is regarded as " AAA grade enterprises of the grade of credit " year after year, and is granted as the advanced unit with "Abiding by the contract and keeping the promise".The company is the key enteprises of Xiacheng in Hangzhou every year,and was named the top 100 private enterprises in Hangzhou.
The firm has dealed in plasticized materials for 20 years. We based the market in Zhejiang and the network reached main cities in Huadong region. The Corporation will, in conformity with the principle of 'seek real, credit, two-win, advance altogether', depend on one's own rich strength, high diathesis staff, knight sevice, complete network, hith efficiency management for offering various kinds of plastification raw materials or business information and the price is fair. In the meanwhile, the company has acquired good credit of the clients' and has builded up favorable figure in industry.
We will make great efforts constantly and offer high quality service to old and new customers. We invite you to contact us and join us so that we can win-win together.